FDCE is focused on projects that improve the environment in a manner that allows for large scale changes in addition to providing a value proposition for both corporate sponsors/partners and landowners. These working land projects are key to addressing initiatives that require large landmass changes such as those required for: monarch butterfly, sage grouse, honey bees and many other species dependent on grassland habitat as well as soil and water concerns that are contributing to issues such as gulf hypoxia and phosphorous in drinking water.

FDCE has been working with POET's Project Liberty since 2012, initially through the US DOE funded BALES project with plans to continue the partnership beyond grant funding. In 2015, POET, FDCE and other industry leaders teamed up under Antares Group, Inc. to submit and receive a third US DOE grant entitled "Enabling Sustainable Landscape Design for Continual Improvement of Operating Bioenergy Supply Systems." This project focused its efforts on creating a pathway for environmental, social and economic sustainability of POET's feedstock supply chain.  FDCE was responsible for the establishment of strategically placed perennial native warm season grasses and cover crops that address soil erosion, water quality and wildlife benefits within the fuel shed.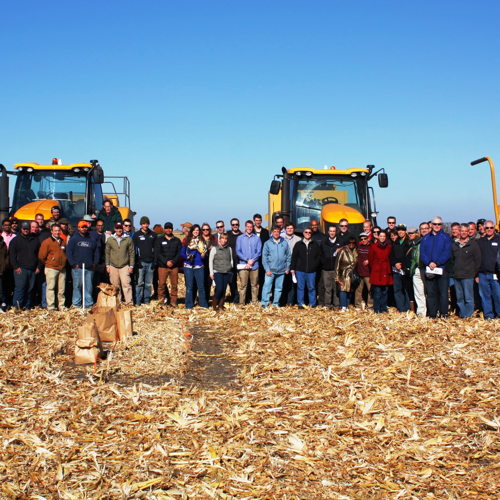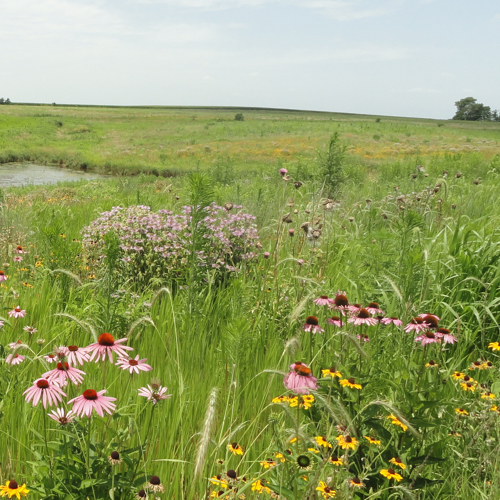 Roeslein Alternative Energy, LLC (RAE) has successfully created a pathway to produce renewable natural gas (RNG) by incorporating native prairie grasses and forbs into an integrated anaerobic digestion system. FDCE has been involved in these efforts as the prairie establishment and supply chain logistics team member on numerous grants submitted to USDOE, USDA and NFWF. FDCE and RAE are also founding members of the Midwest Conservation Biomass Alliance whose focus is on commerce to catalyze expansion of native grasslands.

The Earth Partners (TEP) have adopted a strategy they term "conservation biomass" that allows for leveraging of biomass markets to finance regional land restoration projects. In 2014, TEP asked FDCE to join their efforts in the coastal prairie region of LA. The goal of this project is to establish switchgrass energy crops (buffered by pollinator borders) to supply a variety of private markets. The monies generated through these efforts will in essence fund the coastal prairie restoration effort creating a value proposition for the landowners, community ecosystem and investors. FDCE has been an integral part of the design and infrastructure build-out of switchgrass establishment, management and supply chain logistics.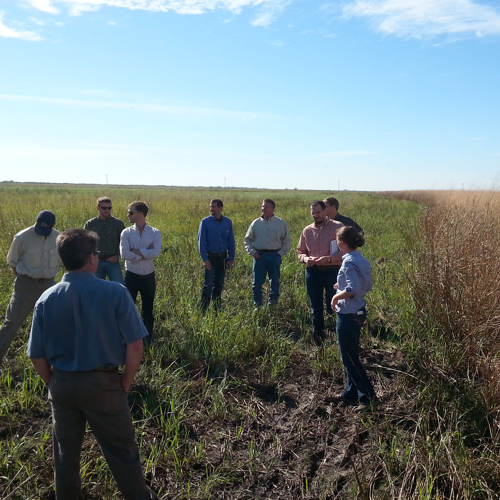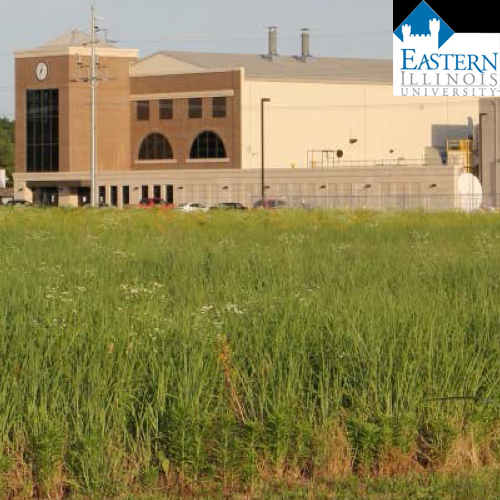 In 2014, FDCE, Agricultural Watershed Institute and Eastern Illinois University (EIU) partnered with The Lumpkin Family Foundation (LFF) to establish 100 acres of native grass as a demonstration site on Lumpkin Family owned property. The LFF donated the use of their property to help EIU explore alternative biofuel options for their newly built biomass gasification facility. The facility is part of EIU's Center for Clean Energy Research and Education and is the first ever power plant to receive Platinum LEED certification. In keeping with the Lumpkin Family Property's organic status, FDCE established the native grasses and associated borders without the use of herbicides.
GETTING STARTED ON YOUR PROJECT IS EASY