Pollinator Friendly
Utility-Scale Solar Projects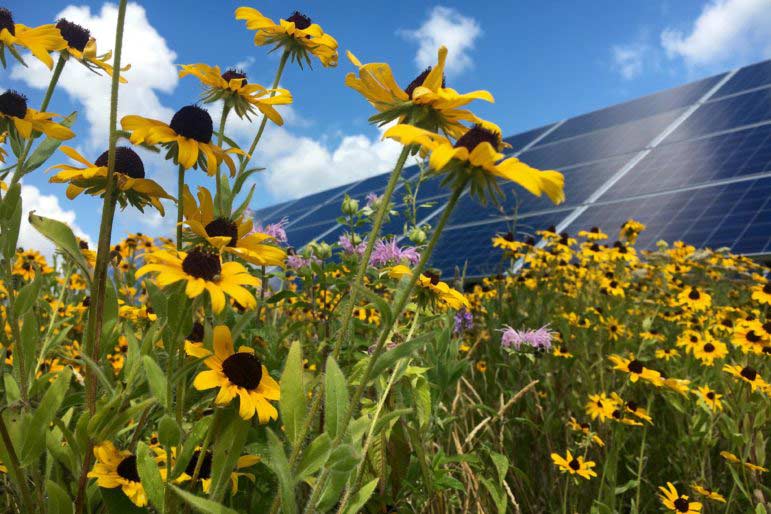 Pollinator friendly utility-scale solar projects offer a win-win solution that benefits both energy and environmental needs. Over half of the US's primary crops rely on pollination. This is equal to roughly $14.6 billion in annual agricultural production.
By establishing pollinator-friendly vegetation within solar fields, pollinators are able to flourish, improving the health of surrounding agriculture. Additionally, pollinator friendly solar projects protect soil, significantly reducing stormwater runoff and erosion compared to sites using gravel, turf-grass, and non-native plants.
Pollinator habitats are not only good for the environment, they also improve the performance of your solar facility by creating a cooler microclimate around the panels. Since they require less maintenance than alternative covers, they lower facility costs and save money over time.
At FDCE, we provide comprehensive services for establishing and maintaining your pollinator friendly utility-scale solar projects. These include:
Pollinator scorecard compliant seed mixes
Seedbed preparation (mechanical and chemical)
Planting services
Ongoing management, monitoring and maintenance
The importance of pollinators has received significant exposure in the past decade. The same is true for renewable energy. Communities aren't just open to a cleaner, more environmentally-friendly solution. They're expecting it. Pollinator friendly utility solar projects are the perfect solution.