What is the difference between "warm season" and "cool season" plants?
The technical difference between a "warm season" plant and a "cool season" plant has to do with how that plant respires, how efficiently it uses water, and its peak growing seasons.
As a rule, "cool-season" plants are shallow-rooted, are not very efficient with water, and grow in the cool, wet spring and in fall. "Warm season" plants tend to have exhaustive root systems, perform very well in hot, dry conditions, and will only grow during late spring through summer. 
Often, the terminology is broadly used to reference native plants (warm season) and non-native, introduced plants (cool season). However, there are many species, both native and introduced, that are exceptions to those groups.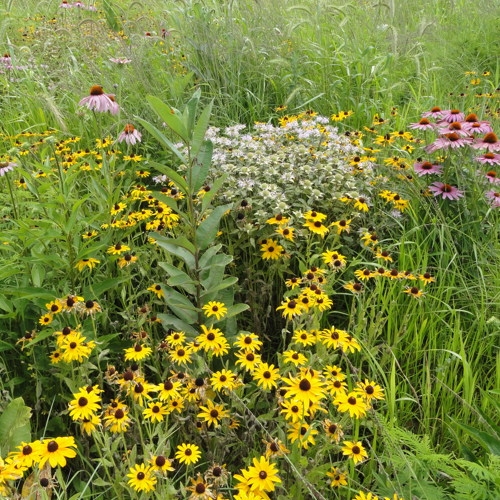 GETTING STARTED ON YOUR PROJECT IS EASY